Communicating One Housing's employee experience
About One Housing
One Housing develop homes for rent, shared ownership and private sale and provide services, care and support to thousands of people at home and in their local communities. They manage around 16,000 homes across London and surrounding counties, and care for over 11,500 people, helping them live independently. They have around 1,700 employees.
Reinforcing that One Housing is values-led
To help One Housing remain focussed on their core purpose, we designed the Vision/Values/Objectives House. This artwork is being used across many internal platforms, and acts as a reminder that everything you do needs to link back to your purpose and at least one of your objectives. For example, during One Housing job interviews, candidates are asked questions based around the five values to help to decide if they would be either a cultural fit or a cultural plus for One Housing.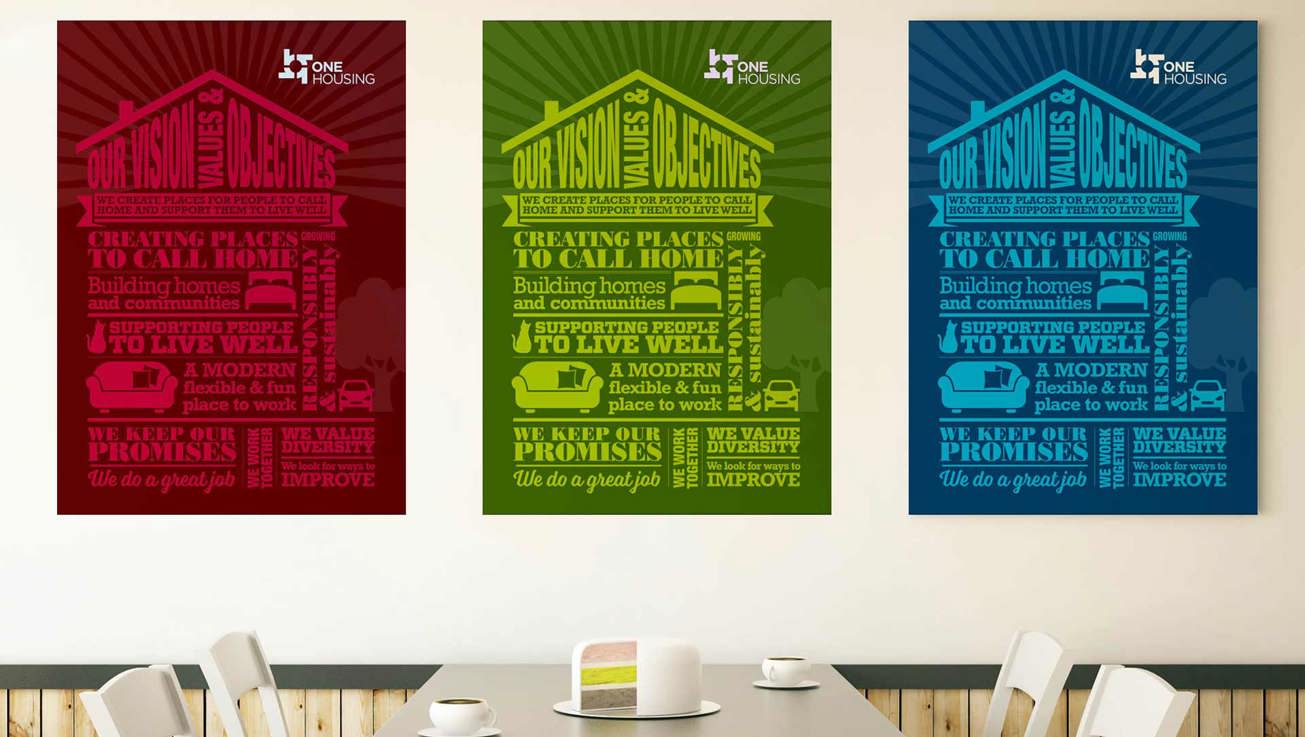 Creating a new direction for on-boarding
We created 15 films covering the breadth of what One Housing does and what they are trying to achieve. The new approach means that all employees have a consistent onboarding experience—vital to their employee experience—and can learn at their own pace.
Creating the employer brand
We created a programme called 'Life@One is…' and this involved personal stories in both printed and film format, with the payoff line: Real people. Real stories. Real benefits. The deliverables have been used both internally, and on social media, to help build the brand, and to assist with talent attraction.
Feedback from One Housing
We believe that we have helped One Housing to create a seamless delivery model and support their employees through the employee experience touchpoints we've worked with them on. But, don't take our word for it… here's what One Housing has to say about working with us: